Here in England (London), we don't have "leaders" but "figures." We have personalities, and sometimes, icons. Our place is the radio space! These are the "conscious" stations that inform the "people." They are as follows:
Genesis Radio 91.6
Omega Radio 104.1
Galaxy Afiwe, 102.5 (formerly 99.5)
Lips Radio 105.6
We also have internet radio which includes
In addition to these online broadcasts, we have a number of organisations
PASCF – Pan African Society Community Forum
AAPRP – All African People's Revolutionary Party
NOI – Nation of Islam
Hebrew Israelites
Nuwaupians
Alkebulan Revivalist Movement
There is also a growing consciousness ("movement") which explores Moorish identity and legal procedure.
Our "scholars" include
Lez Henry, Gus John, Paul Gilroy, Stuart Hall
Prominent People include
Brother Omowale, Minkah, D Rowe (Genesis Founder), Uncle (Pioneer) Twilight Bey, Hakim Adi*, Toyin Agbetu, Asari, Mandaka, Darcus Howe,
Radio Personalities include
The Prophet Kwaku, Doctah X,

We also public figures such as
Dianne Abbott, Paul Boateng, David Lammy,
Our literature, although often obscure, remains extensive and includes commentaries such as
Vicious Circle
Savage Culture (Remi Kapo)
Whiteness Made Simple (Lez Henry)
The State of Black Britain (Aaron Haynes)
Black Britain
Aint No Black
A Different Hunger
Race and Racism (Jon Solomos)
We also have a number of historical titles
Staying Power: The History of Black People in Britain (1984)
NEW Reconstructing The Black Past: Blacks in Britain c.1780-1830 by Norma Myers
There are collected essays which include
Making Race Matter
Invisible Europeans
Notable events includes
The Killing of Damiola Taylor
The Trial of the Mangrove 9
The many uprisings such as Brixton, Liverpool, Tottenham et al
The Murder of Stephen Lawrence
The Murder of Smiley Culture
The Murder of Mark Duggan
Also, it is worth noting that our television includes/included:
Get Up Stand Up (Channel 4)
The Real McCoy (BBC)
The A Force (BBC)
Desmonds
For the younger generation, we had
Keenan and Kel
The Fresh Prince of bel-air
Hanging with Mr Cooper
Sister Sister
Moesha
Dubplate Drama
They may not have been "informative" but they were quite "representative". In fact, growing up, some of us flocked to Arsenal because they had players that looked like us. Likewise, we sided with Tiger Woods, Tim Campbell, Lewis Hamilton, et al
Yes, like "America", we also have an abundance of "organisations". In America, these have included, to name only a few
The Moorish Science Temple
The Lost Found Nation of Islam
The Hebrew Israelites
Nawaubians (Dr Malachi Z York)
The Pan African/Nationalists
Afrocentrism (Molefi Asanti)
The RBG (Dead Prez)
Five Percenters /Nation of Gods and Earths
Kemeticentric and Metaphysics (Phil Valentine, Bobby Hemmitt)
New Black Panther Party for self-defence
In his useful article highlighting and analysing the current context of consciousness, Djehuty Ma'at-Ra writes
"…there are a plethora of dominant voices today, albeit grassroots level, that are championing the cause of Black centered consciousness and liberation, including the likes of Bobby Hemmit, Rev. Phil Valentine, Alim Bey, Ashra Kweisi, Jewel Pookrum, Ashra Kweisi, Dr. Delbert Blair, and most recently, the fiery and energetic Sara Suten Seti who uses 'You Tube' to convey his fiery and 'real talk' message to the masses of Black people and is greatly loved, respected, and well-received by the masses of Black people, especially on a grassroots level."
In the debate scene, there Wesley Muhammad/True Islam/Black God, Kevin Ali, Natura; Tahuti, et al. They follow in the mould of Clarke exchanging ideas with West, before debating Leftkowitz.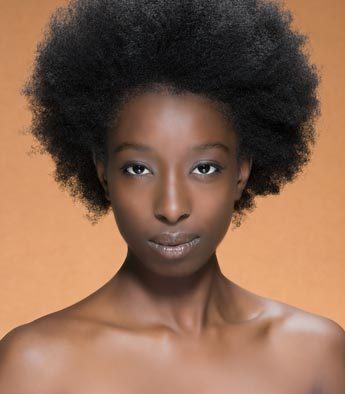 Thanks to Clarke, we have new editions of books that were read and used by the Harlem History Club, whilst, at present, our classic literature includes
The Destruction of Black Civilisation
The Isis Papers
Our heroes include
Dr Henrik Clarke
Dr Y. Ben
Chancellor Williams
John G Jackson
Amos Wilson (we don't read him)
Cres Welsing
Neely Fuller (we don't read him)
Marimba Ani (we don't read her)
Through Blogtalk a number of these youtube personalities have emerged including
Mr Holipsism, Natural Tahuti, Asar Imhotep, Gus T Renegade (The COWS),
Finally, a number of bloggers are emerging…
(this is only a draft that welcomes your contributions, especially via responses. we would like to continue to develop and update this piece so that it reflects the situation here in the Divided Empire, Britain.)